Nursery organisation regarding school closure – IMPORTANT
Primary 1 to 7 pupils have access to Google Classrooms. Nursery pupils don't.
So… You will see we have created a Facebook group called "Hanover Street School Nursery."  Many parents have joined it already – well done! If you haven't done so already, please search for the group and a member of staff will moderate/accept you into the group.
(We understand that not all parents use Facebook. Not all our staff did either. We do hope, however, like some of our staff, you can create a profile solely for this purpose. Thank you. If this is not possible, another means of contact will be arranged.)
Organisation of the group:
Today (Monday 23rd March) my team and I have been working on how best to organise this Facebook group so that things (suggested activities, etc) are easy to find.
PLEASE READ THE INFORMATION BELOW.
Nursery Facebook Group Organisation
Each DAY nursery staff will provide a UNIT of activities.
Each UNIT will appear on the home screen of the nursery group page first.
DISCUSSIONS/threads on the nursery group page will appear after that.
Each unit will have: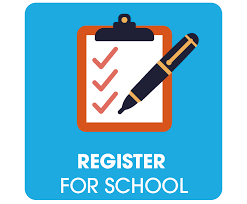 Compulsory:
Daily register/safeguarding check

–

Please comment DAILY, on each day's unit, with your child's name to show that they are safe and well.

If we don't hear from anyone for 3 days, we will contact you separately for a safe and well check, as per normal nursery procedures.
Optional (you are free to decide whether or not to read or contribute to these posts):
Welcome Message for the Day (video) & general theme for today's play
Busy job for the day (quite structured)
Challenge (more creative/free)
Story of the day (Related to busy job if possible – may be a You Tube link, an audio book link, or a video of our staff reading the story!)
Song(s) of the day (Related to busy job if possible – again, may be a You Tube link or a video of our staff singing)
Rhyme(s) for the day (Related to busy job if possible – again, may be a You Tube link, a photo of the rhyme, or a video of our staff reciting it)
Outdoor walk idea
Other info/ideas
In nursery, as you know, it is quite relaxed and "free-flow" – the children choose and the adults follow.  Please adopt this approach at home too.
However, if I were in your shoes, I'd also appreciate a bit of structure, hence the activities above. We hope you find this useful.
Thank you for your understanding and cooperation at this time. I have fallen in love with our wee online community already!
Keep it up, folks!
Miss Forbes