https://www.aberdeencity.gov.uk/services/education-and-childcare/view-school-meals-menu
https://www.aberdeencity.gov.uk/sites/default/files/2022-04/Nursery%20Summer%202022%20Menu.pdf
ELC menus run on a 3-weekly cycle, similar to school lunches.
All ELC lunches are FREE and are served in the setting.
Summer 2022 Screenshots (please see link above for most up to date menus):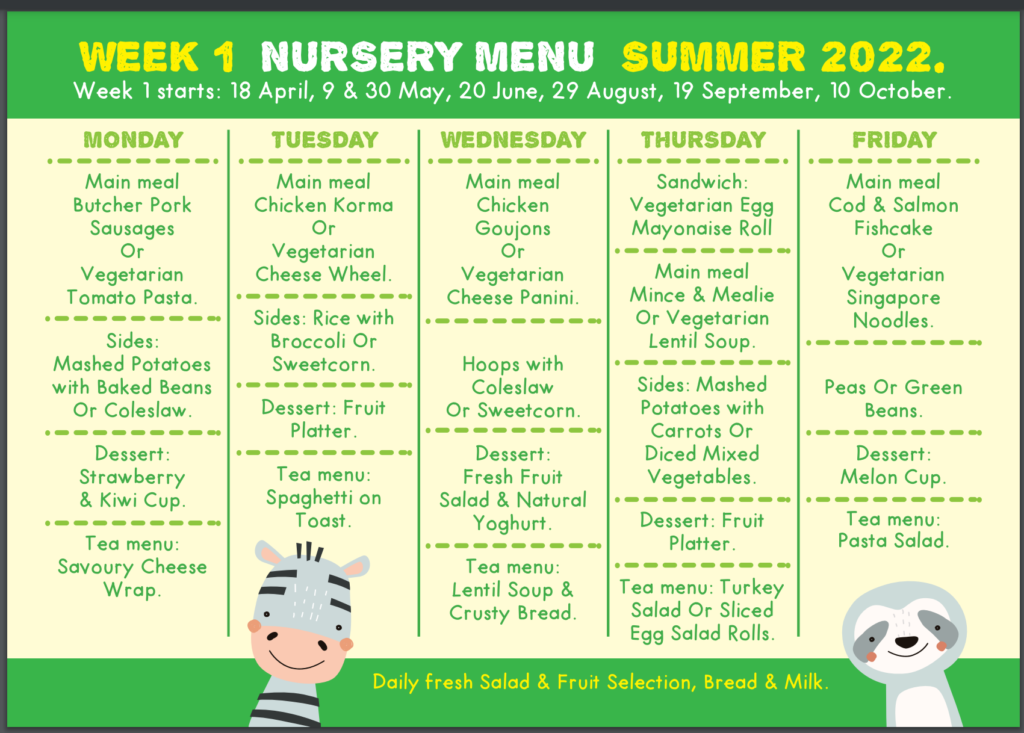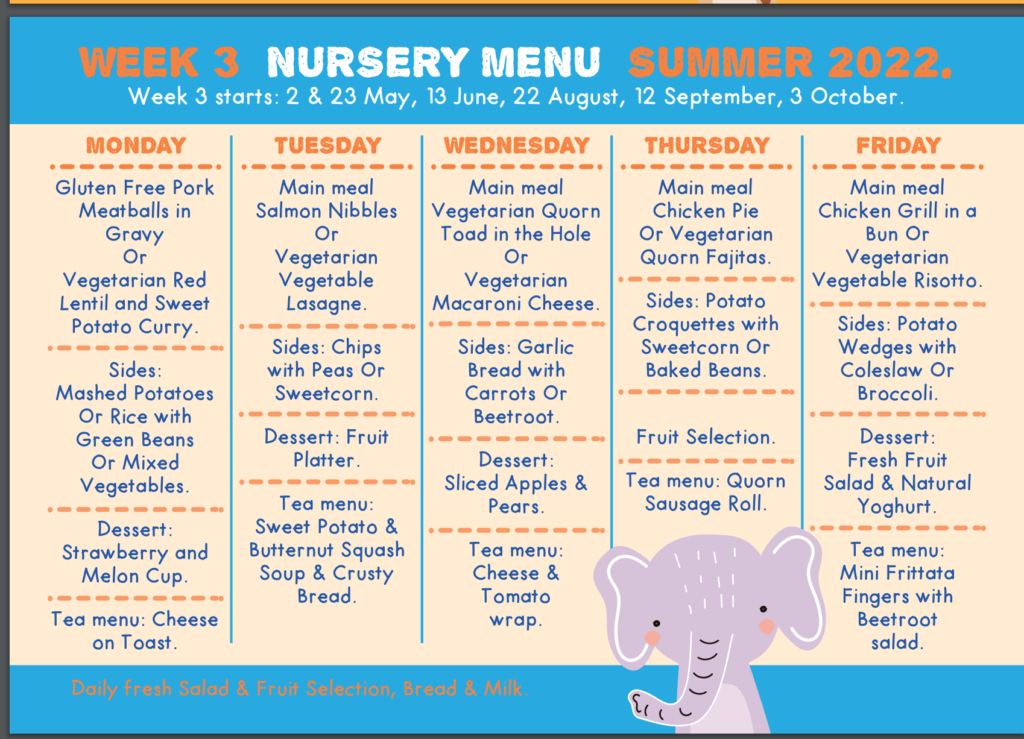 We follow Setting the Table guidance for portion sizes (Food Groups), and are informed from the Catering team regarding allergens in ingredients.
*Please note that depending on ordering issues, and other demands, there may be changes to the nursery menu at short notice. Thank you for your understanding.