Apply for a Nursery Place
How to apply for an early learning and childcare place
If you would like to apply for a Local Authority Nursery place for your child you must visit the school of your choice and complete an application form.
Please note that if your child is currently attending local authority nursery and you would like to continue at the same nursery for their pre-school year, then you do not need to reapply.
Application forms are available from any primary school with a nursery class from 14 January 2019, or you can download a form below.
GENERAL APPLICATION INFORMATION
https://www.aberdeencity.gov.uk/services/education-and-childcare/apply-nursery-school-place
Information for Nursery Parents leaflet 19-20
2019-20 Early Learning and Childcare Application Form – form and privacy statement only
2019-20 Early Learning and Childcare Application Form – with extended information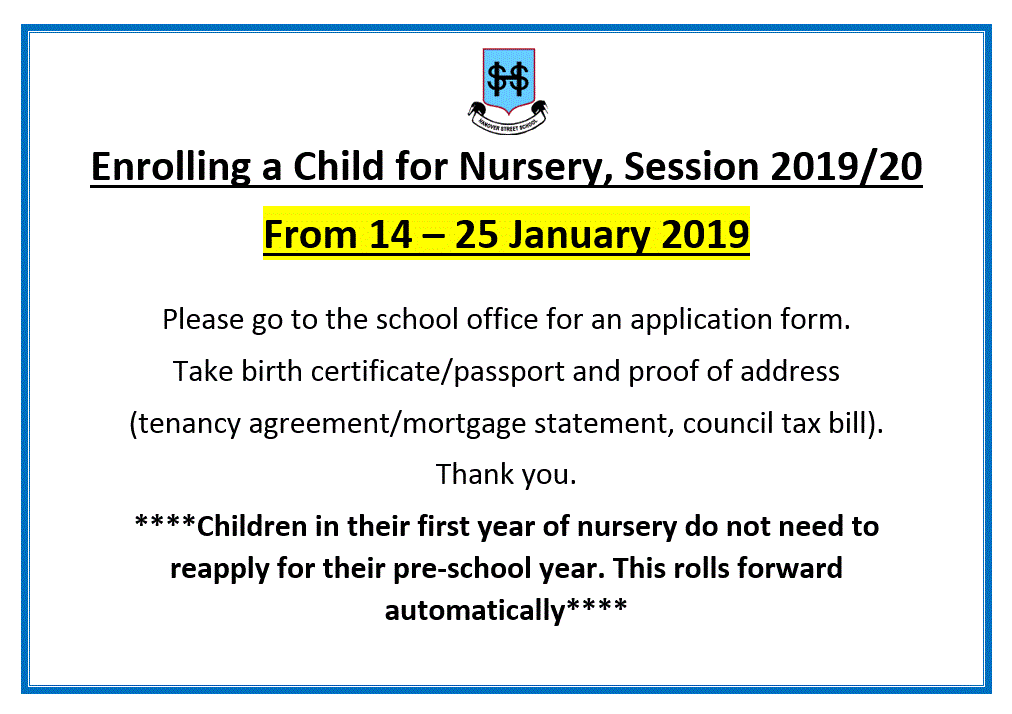 A Guide to Education and Children's Services 2018-19
Information for Nursery Parents leaflet 18-19 – PDF FILE
2018-2019 Nursery Admissions Policy – PDF FILE
Early Learning and Childcare Application Form 18-19 – PDF FILE