We were visited by Micky and Suzie from Northsound 1 today!  They were here to speak to some of our Primary 2 and 3 pupils as we are going to feature on "School of the Week!"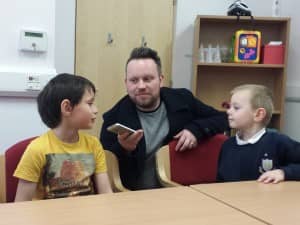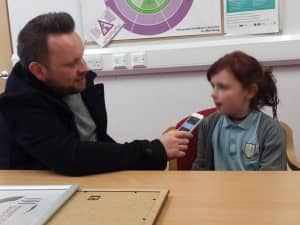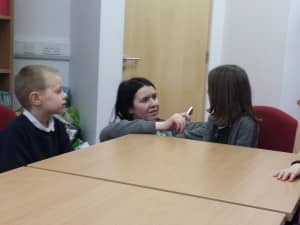 Lewis, Eleanor, Maya, Jola, Skye and Aiden all spoke very confidently and a couple of pupils managed to tell a joke which they had made up on the spot!  Micky and Suzie laughed so the jokes MUST have been funny!
Have a look at our pictures from this morning and tune into Northsound 1 in the mornings from Monday 18 – Friday 22 April (the first week after the Easter holidays).