Two of our P4 pupils have been participating in sporting events in their spare time and brought in their medals to show us!
One of the pupils took part in a gymnastics competition, in which he won three medals! He took home a gold medal for the team event, and two silvers for the vault event and overall. Well done!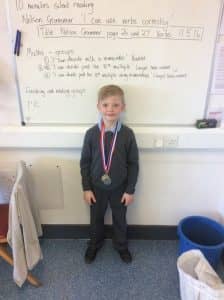 Our other pupil took part in the Dunecht Dash, which involved running 2km round the grounds of Dunecht Dash. What a sporty weekend both pupils had!