Playing Games in Primary 5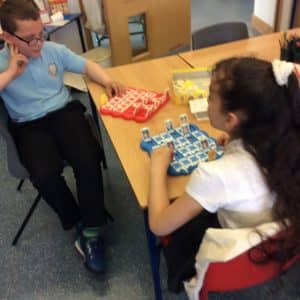 As part of the school's board game day to raise money and awareness for the NSPCC, Primary 5 tried out lots of new board games.
We had lots of fun playing games like Scrabble, Connect 4, Headbandz, Monopoly and many more.
A special thanks to William, for helping Miss Elrick improve her Draughts tactics!