Booked Festival Creating Aliens with Ross Montgomery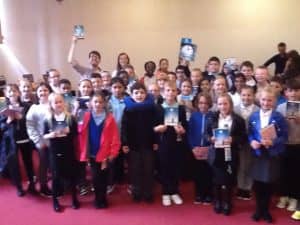 Primary 6 & Primary 7 were lucky enough to meet a real author at the Arts Centre on Monday. Ross Montgomery read the first chapter of his latest novel "Perijee and Me". They also took part in a creative workshop to share and improve descriptive similes to make a new alien character.
We had a great time and a few people even bought his books!