P1 & P7 Book Week Scotland
P1 had a great Book Week Scotland with help from our Primary 7 friends! They planned a range of activities for us all about our lovely Bookbug bag stories!
We read the 'Hare and the Tortoise' story on Monday and then the P7s helped us create masks for each of the characters!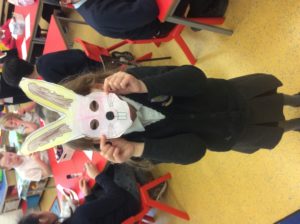 We read the 'Shark in the Park on a Windy Day' on Tuesday and the P7s helped us label a dinosaur, just like the hare is labelled in our story.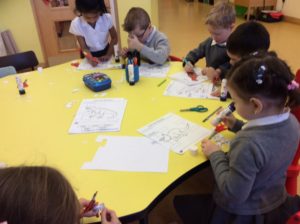 On Wednesday we got a special treat from our P7s who read us 'There's a Bear on my Chair'.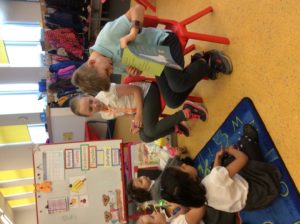 We