Assemblies and School Vision
Rather than having one long assembly on Fridays, we are now having 2 shorter assemblies: One on Monday (9.45 – 10.30), and one on Friday (9.45 – 10.30).
The infants (Nursery to P3) gather with Miss Forbes in the Dining Room and the seniors (P4 to 7) with Mr Markey in the Gym Hall.  Sometimes we'll meet all together for a whole school assembly too!
These past few weeks we've introduced our new school vision: HANOVER ST!
It stands for:
H – Healthy & Happy
A – Active & Achieving
N – Nurtured
O – Others in the Community
V – Valued
E – Excellence, Effort and Equity
R – Respected & Responsible, Restorative & Resilient
S – Safe
T – Teamwork & Trust
Miss Wallace is currently working on a visual design so that this can be displayed and shared around the school. Look out for more detail coming soon!
The past 2 weeks, we've thought about TEAMWORK and articles 12 and 31 of The United Nations Convention on the Rights of the Child (UNCRC):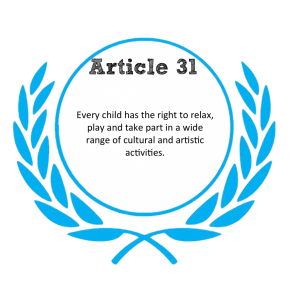 We have encouraged the children to design House Team logos and Parent Council Logos.
If you have even more ideas to submit, for the Pupil Council, Parent Council and teacher to judge, you can get a spare copy of the homework sheets here:
Well done and thank you to everyone (including parents) who have put forward their ideas!