World Day of Prayer, Friday 3rd March 2017
Today, 2 of our pupils joined in with the World Day of Prayer Service at the Citadel.
World Day of Prayer Services take place all over the world, each year and in Aberdeen, a different church takes a turn to host the service.  This year our close school partners, the Salvation Army at Aberdeen Citadel, were hosting and Lieutenant Helen invited us along to take part.
This year's focus for the service was Women of the Philippines.  Some Philippine women and Aberdeen folk also took part in the service and some delicious Philippine food was served afterwards.
Here are photos of Pelumi and Gabriel speaking very clearly!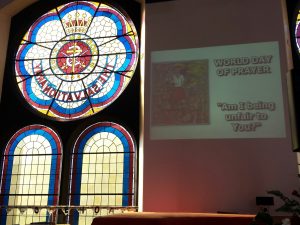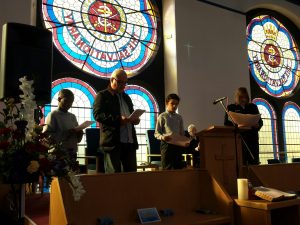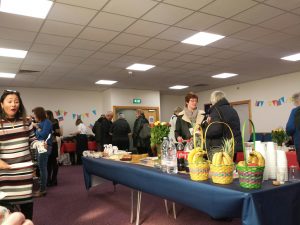 For more information, click:  http://www.wdpscotland.org.uk/