P1P had a great time celebrating World Book Day!
We had some very special people come to read us stories throughout the day!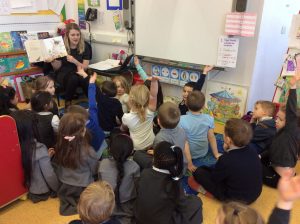 Thank you Mr Markey and Mrs Gray!
This term, we are learning about onset and rime so Miss Etherington helped us to make 'at' hats, just like the cat wears in 'The Cat in the Hat' story. We were so good at coming up with and writing the rhyming 'at' words all by ourselves!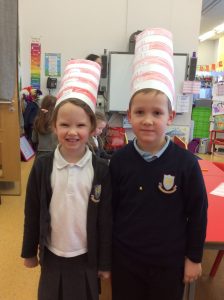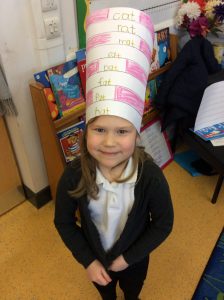 Here's some of the potatoes we designed for the 'Design a Potato Book Character' competition! Miya, Mikolaj and Brodie were very deserving winners from our class.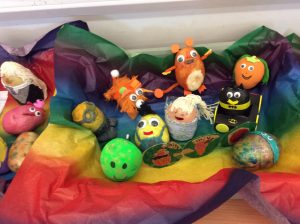 To end the day we got to choose a FREE book to take home with us! We are so lucky.