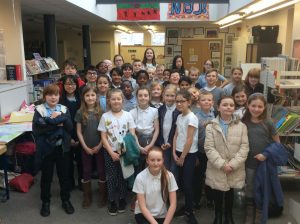 Thank you to everyone who came to this week's BSL Club. It was our biggest turn out yet!
Darcey had made a presentation of different people using different types of 'signs' to communicate. Click on this link to see the pictures: Different Signs. Can you work out what message they are trying to communicate?
Darcey also told us about how Hearing Dogs can support deaf people. Look at this website to find out more: www.hearingdogs.org.uk
BSL Club will start again after the holidays!