P1P, along with lots of other classes in the school, were very lucky to get a special (early) Science Week treat today!
Some lovely ladies from 'Generation Science' came to tell us all about bees! The beekeeper and Buzzy the Bee even let us become bees and smell, drink and pollinate flowers!
We had to put on 'bee feet', use a straw for our tongue and pretend we had antennae for smelling the lovely flowers (they really did smell nice!).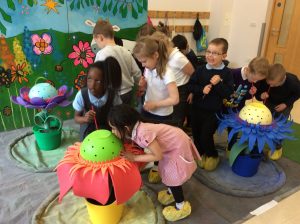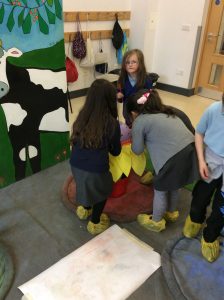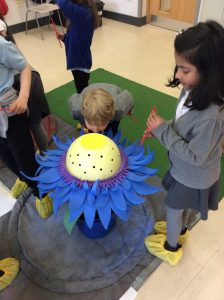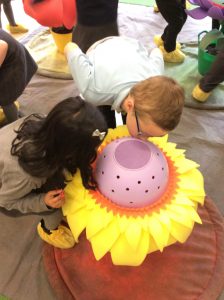 We even got taught a bee song to help us remember what all the parts of a bee's body were called!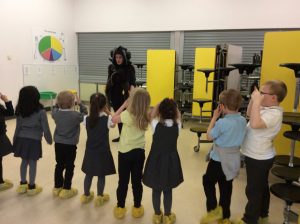 We are buzzing to have learnt about bees! Miya enjoyed it so much that at 'Golden Time' she made this lovely picture using Clicker 6 on the class computer!