Parent Council AGM – Come along and join us! Thurs 28.9.17 @ 3.30pm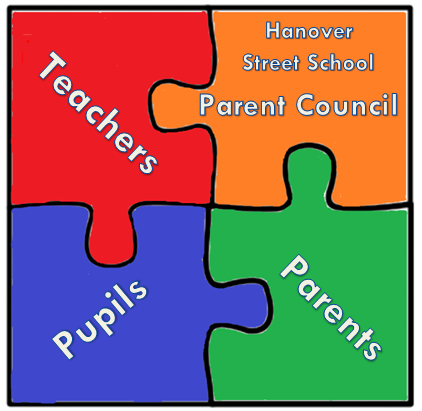 Dear Parents/Carers,
It's come to that time of year when the Parent Council has their Annual General Meeting (AGM).  Like Parent Council meetings, all parents are welcome to attend.
The agenda is detailed below.  Though it looks a wee bit scary and formal, it really is not! J
It will take place in the school's Dining Room on Thursday 28 September 2017 @3.30pm.
Please join us for a cup of tea and a chat, where you can meet the current Parent Council and find out more on how you can help this friendly team!
If you need childcare for this meeting, the nursery will be open and staffed to allow you to join us!
 Also, if you have any further questions before the meeting, please feel free to contact our current Chairperson, Julie-Anne.  Otherwise, please contact the school.
Hanover Street School Parent Council AGM Agenda
 Introductions and explaining format of meeting (Julie-Anne)
Apologies (if required)
Parent Council Chairperson's Report (Julie-Anne)
Head Teacher's Report (Mr Markey)
Treasurer's Report (Whitney)
PTA (Fundraising Group) Report (Jocelyn)
Appointment of Office Bearers and Committee
Miss Forbes – Briefly explaining difference between Parent Council and PTA Fundraising Group
Julie-Anne – Discussing role of Chairperson/Vice-Chair
Julie-Anne – Discussing role of Secretary
Whitney – Discussing role of Treasurer
Jocelyn – Discussing role of PTA group
Chat about Class Representatives (sign-up sheet available)
Planned Events/Meetings, 2017-18 (Jocelyn)
Projected Outlays for 2017-18 (Jocelyn)
Question Time/Any Other Council Business (AOCB) (Parent Council)
Date and time of next meeting