NUMBERS STOLEN!!!! P2 Fun for Scottish Maths Week!
P2 have had a very exciting and fun Scottish Maths Week!
When we arrived at our classroom on Monday a HUGE mess had been left! There were numbers everywhere and some of the numbers from our number line had been stolen. A letter was left for us to read…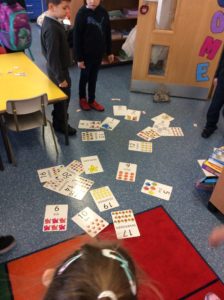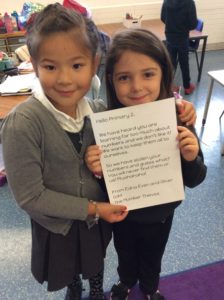 Our numbers had been stolen!!! We knew we had to do something about it so we made a plan! Elliot came up with the fantastic idea of making posters to see if any of the staff or boys and girls had seen our numbers. We divided into the odd and even squad and made posters for our numbers.
We put them up all over the school! After break some P7s came down to tell us they had spotted some of the numbers upstairs so we set off on a number hunt! The odd squad looked for odd numbers and the even team looked for even numbers.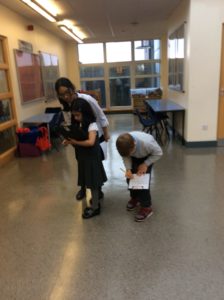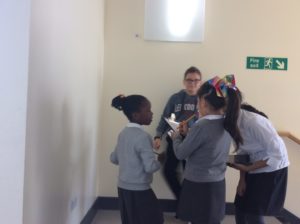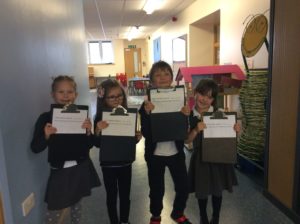 We found them!! Well done Primary 2!!