Scottish Book Week Events – READING CHAMPS WANTED!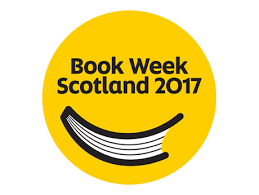 Scottish Book Week, 2017
Monday 27 November – Sunday 3 December 2017
As part of Scottish Book Week, and following on from P5 and Mrs Gray's successful reading/movie night, we will participate in a range of activities to promote reading for enjoyment and books of all kinds.
Book Swap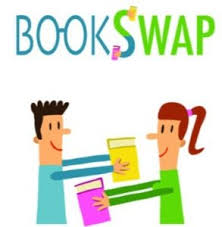 We ask all children, parents and staff to bring in an old book (or books!) that that they no longer read and would like to change.  We would like these books to be brought in on Monday 27th and Tuesday 28th so that the Pupil Council can organise them for the Book Swap on Thursday 30th November.
The books will b
e displayed in the Dining Room and timeslots will be arranged for each class to participate in the swap.  Also, there will be a session for parents, for 20 minutes after school (3.15 – 3.35pm), in the Dining 
Room.    Hopefully everyone will have at least one new book to read and enjoy at no extra cost to anyone!
Scholastic Book Fair
The Scholastic Book Fair will be returning also. It will be available after school on Thursday 30th November and Friday 1st December.
As something new this year, it will also be avail
able at the school's Winter Fair on Saturday 2nd December, from 11am-1pm.  If we run out of the book you want, don't worry, we can place an order for you!  The school gets some commission from these purchases, which we use for new reading books, etc.
Old Library Books Book Sale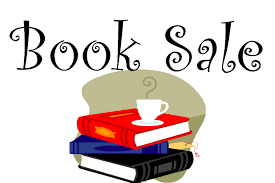 Mrs Ingram and Mrs Coutts have been working incredibly hard getting the new library set up on the top floor.  We have excess books which we will sell at MEGA CHEAP PRICES!  This will take place on Friday 1 December, in the afternoon, and after school and again, during the Winter Fair.  Leftover books will be donated to charities which the Pupil Council and House Captains will decide upon.
Volunteer Reading Champs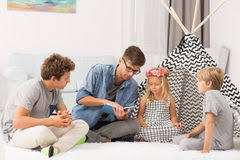 We'd like some volunteers!  Would YOU be willing to come in and read a story to some children – maybe a small group, or if you're brave, a whole class!  Any language would be welcome, to fully represent our diverse school community. And male readers – dads, uncles, grandfathers, big brothers, are encouraged to come along.  We're sure the boys and girls must get tired of hearing all of our female voices all the time and we'd like to address the imbalance!
Volunteer Reading Champs
I'd be willing to volunteer as a reading champ and I am happy to be contacted to arrange a day and time for visiting:                                    YES    c     NO   c
Name:                                                                Phone Number:                                                   
 Child's Name:                                                            Class:                   
 I'd like to Read:                                                               Language: