Email from Local MSP regarding Social Media Dangers on SNAPCHAT
Dear Parent Council,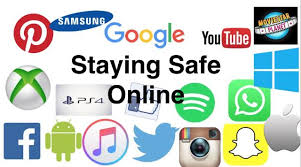 I am writing to you regarding potentially dangerous features on the popular mobile app 'Snapchat'.
As you may be aware, Snapchat users can search locations for Snapchat posts made publicly in that area. For example, it is possible to search a primary school and watch publicly posted Snapchats from that school via the 'Our Story' feature. Worryingly, these Snapchat uploads could include personal details of the children posting them.
In a response to me, Snapchat explained that they seek to prevent Snapchat posts from being displayed at schools where students are primarily under the age of 13. However, I have been shown that it is still possible to search several primary schools in the Aberdeen area.
I have written to Snapchat to ask that they review its searchable locations and subsequently remove all schools from the search options. Please find enclosed copies of my correspondence with Snapchat.
Furthermore, I have started a petition to remove schools from the location search on the Snapchat app. I would be grateful if you could sign and share the petition which is available on the following link:
https://www.change.org/p/snapchat-remove-schools-from-search-locations-on-snapchat-b754bf95-aade-4db4-95b9-3259e91675ca
I trust you will find this information useful and I would be grateful if you could explore ways in which parents and pupils can be made more aware of this dangerous feature.
Yours sincerely,
Kevin
Kevin Stewart MSP
Aberdeen Central
Third Floor
27 John Street
Aberdeen
AB25 1BT
Tel: 01224 624719
www.twitter.com/@KevinStewartSNP
www.facebook.com/KevinStewartSNP