Primary 3's Day at the Beach
Primary 3 had a fantastic day at the beach. We walked along the beach, built sandcastles, explored Fittie and played at the park there. We even picked up litter as we walked.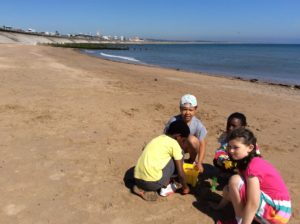 On the way back from Fittie we paddled in the sea, and finished our day off with a well deserved ice cream!