Chess Mates – 38 Chess Champs today!
Today's ChessMates club was BUSY!
The ladder tournament is proving to be very popular and the players are really becoming focused.
Today, Miss Forbes was particularly impressed in the teaching and leadership of pupils – Jola and Larissa helped teach Luis, who was new to the club.
Albert taught Nikolas the 3-move check mate.  Awesome!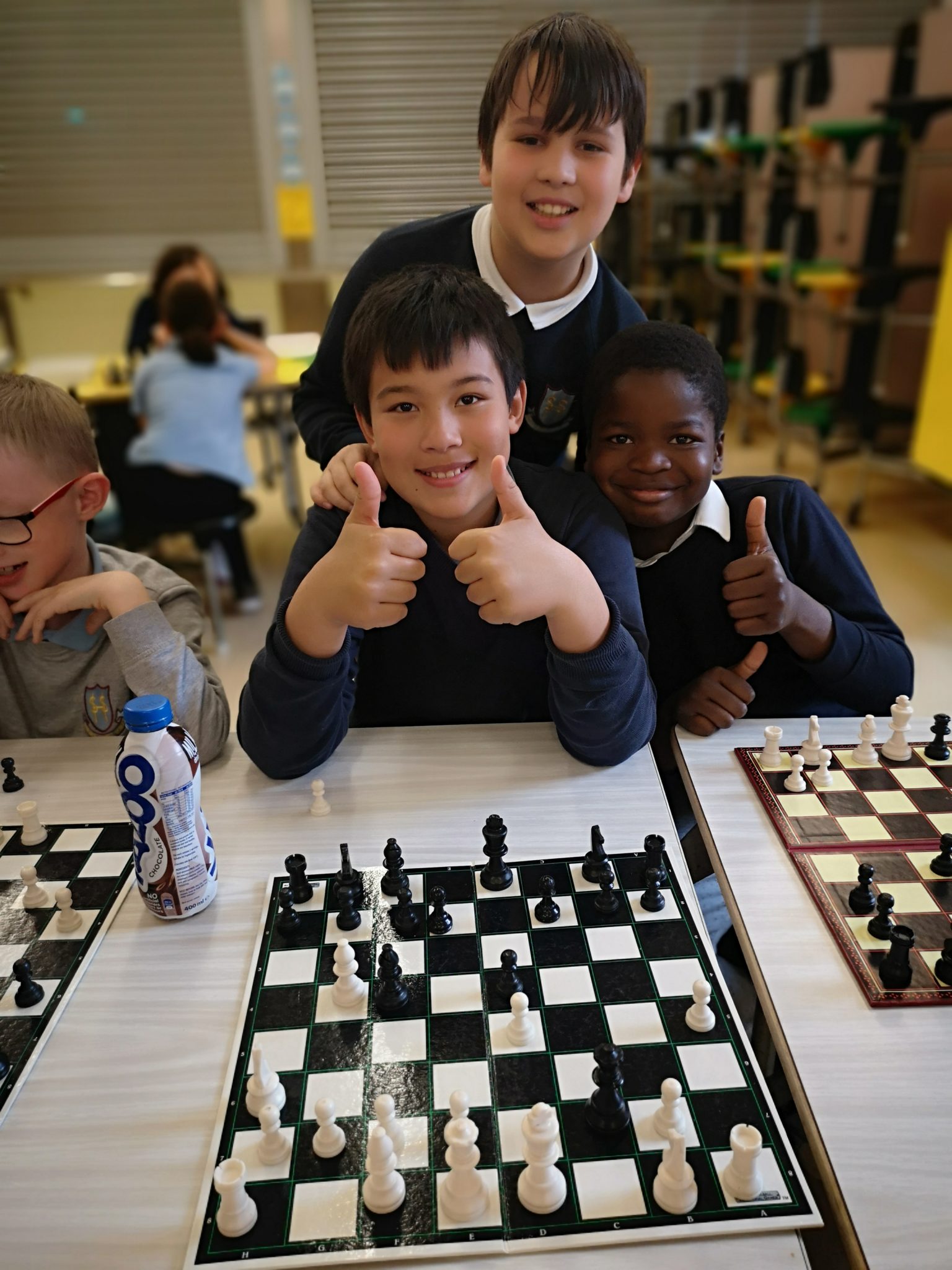 Have a look at the video below.