Campfire experience with AM Nursery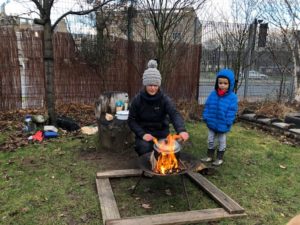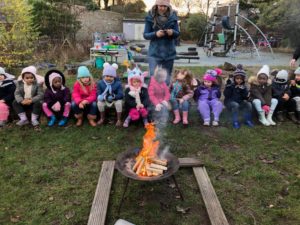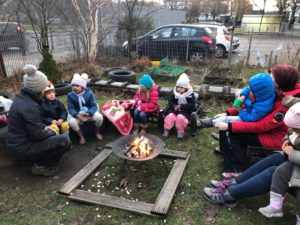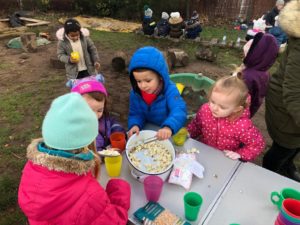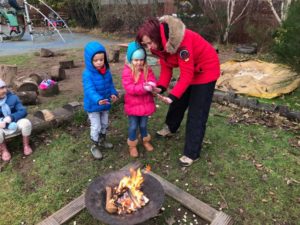 We had an amazing opportunity to have a campfire and cook on it as well on 4th Dec with AM Nursery.  It was cosy, fun, magical, and added a sense of adventure to our outdoor play.  We do believe it benefits children and there is much to be learned from having campfires.
We learned a lot of science, some basic fire safety procedures and bush-craft skills.
We had lots of excitement of being around a campfire and cook our own POP CORN!!!!   YUM;)
Adults were in charge of the fire, but children took full responsibility of serving the popcorn and drinks to everyone:)