Christmas 2020 at Hanover Street
Due to Coronavirus, Christmas will look a little bit different this year.
Sadly, we cannot sing or have a nativity show or singalong. But, what we can do is share some things with you via video!
So, each day, from the 1st December, until the last day of term, we will release a video on Seesaw, for the whole school to view!
Each day, there will be:
part of the Nativity Story read by P7 children;
a Christmas cracker joke read by P6;
a Christmas wish made for others, by the P2s, alongside lighting the Advent candle; and
a video from another class with stories, poems, songs signed in Makaton, etc.
All classes will take part in an event or two, contributing to this calendar.
Here is a wee timetable, attached, to let you see what lies ahead to help build the festive, Winter spirit!
Parent Advent Calendar 30.11.20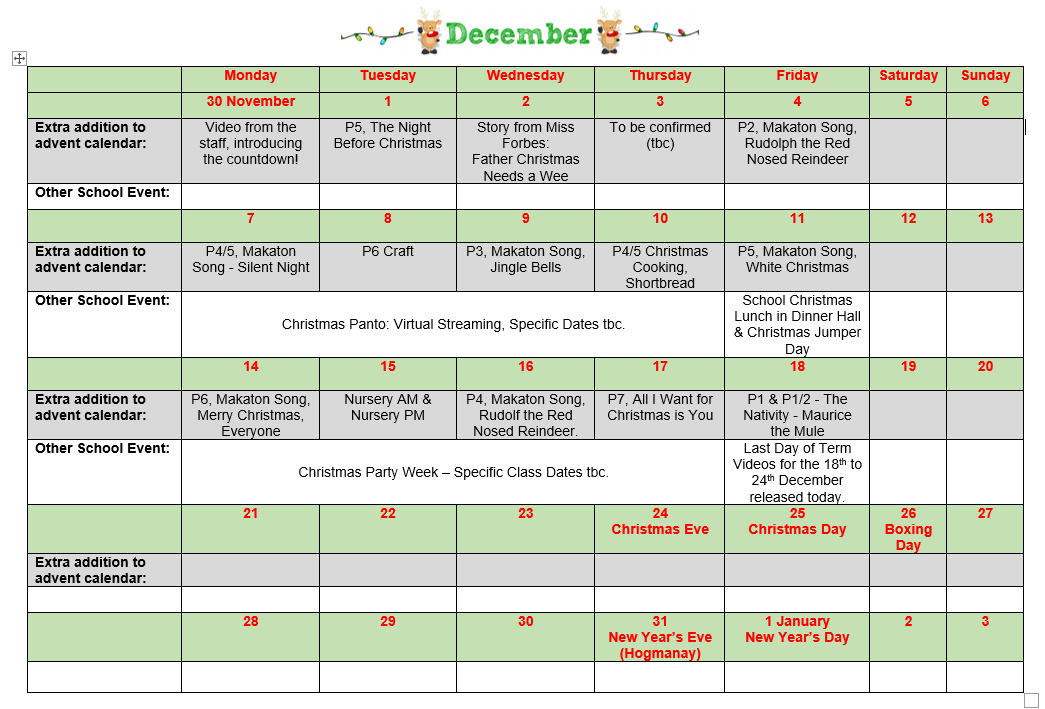 *Please note the timetable is flexible, and items may be added, moved, or changed as suits classes.
You will be notified of any major changes.
Thank you!
Mr Markey & Miss Forbes