A Great Additional Support Needs Service – "We Too!"
Does your child live with an additional support need or disability?
Have a look at this service here –  We Too!: https://www.wetoo.org.uk/about/
We Too! is a parent driven organisation, based in Aberdeen City and covering the North East of Scotland to empower families of children with disabilities.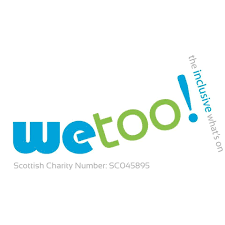 Have a look on Facebook also, for events and useful resources to support your children, and the wider family.