Primary 6 have been learning about Scotland this term, particularly, Scottish Food. Look below to see some of our Scottish Art.
Gillian Kyle inspired art using Tunnocks Tea Cake wrappers.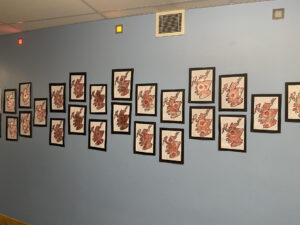 2. Analysing colour palettes of Scottish food packaging and making our own designs.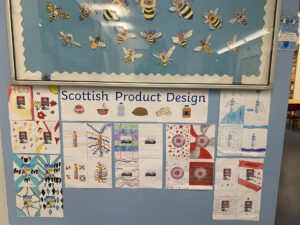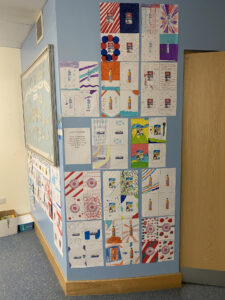 3. Using Google Drawings to create a mosaic of Robert Burns.