Donation from Bluebird Fish Bar, Urquhart Road, Aberdeen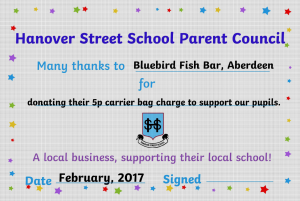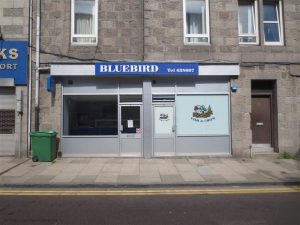 Many thanks to the staff and customers at Bluebird Fish Bar.  They kindly donated £60 to our Parent Council, which was collected from their 5p carrier bag charges.  That means 1200 carrier bags were purchased and all these proceeds donated to the school!
We will use the money for upgrading our school garden, benefiting the children through outdoor learning experiences, health and well being and environmental awareness.
Many, many thanks!