Gorilla and Bunny Prize Winners! Well done and thank you!
At the Easter Bunny Drive on Tuesday, we opened the envelopes containing the SECRET birthdays of the Rwandan Gorilla and the Easter Bunny! Mr Markey had them hidden away in his office in a very secure place so there was no cheating!
It was revealed that the birthdays were:
Gorilla: 1st July (Independence Day in Rwanda)
Bunny: 18th June
The winners were… MARIO from P6 and ALICJA from P2/3!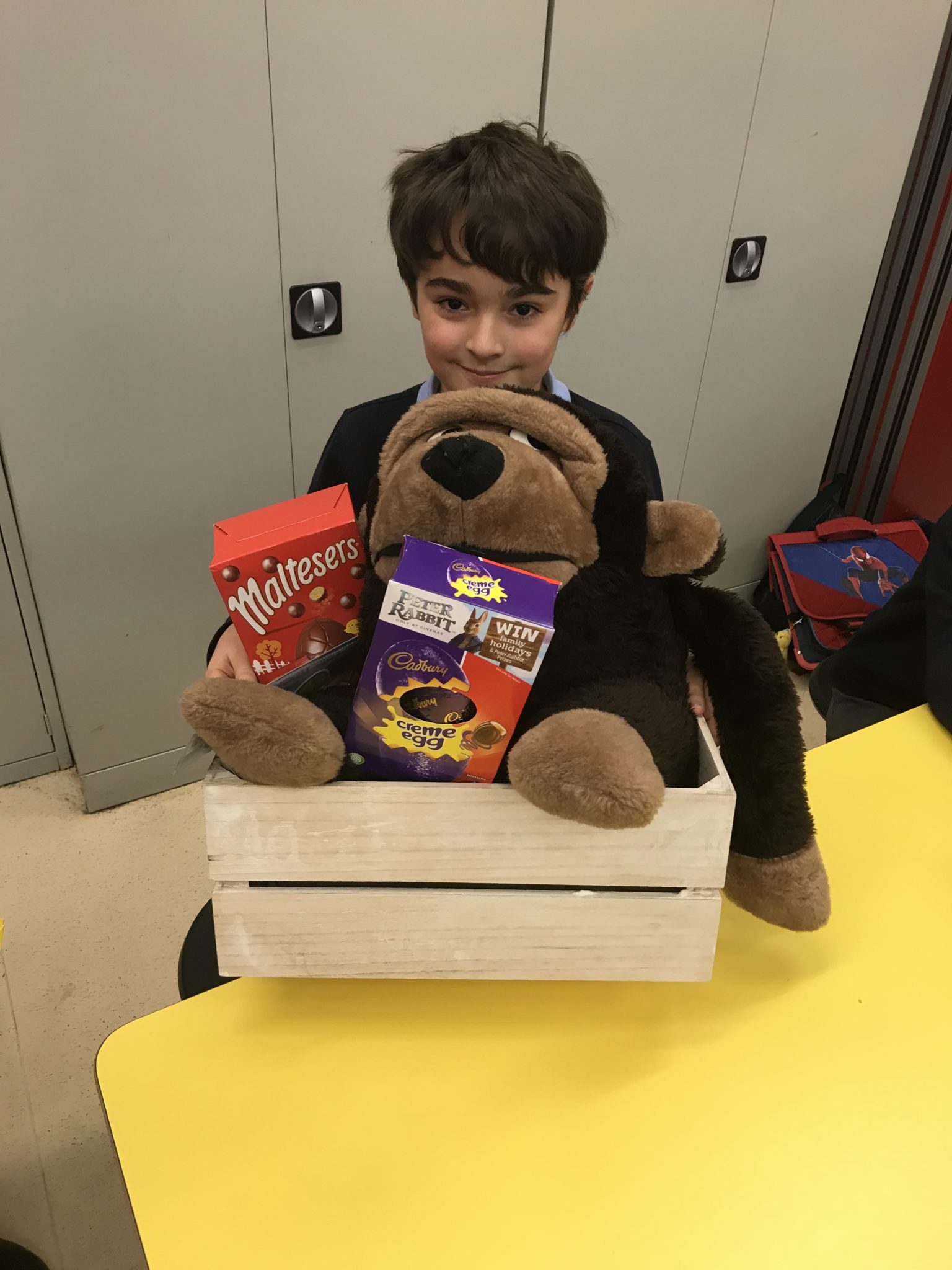 Well done Mario and Alicja and THANK YOU to all the boys and girls who participated in the draw.  It helped me raise £164 towards my Rwanda fundraising.  See your donation here: https://www.justgiving.com/crowdfunding/gillianforbesglp2018