Parent Council Meeting Minutes from 31 January 2019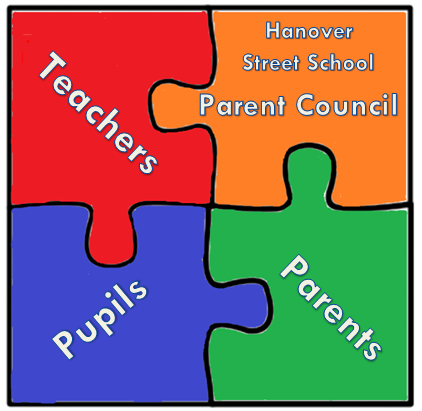 Hanover Street School
Parent Council Meeting
Thursday 31 January 2019 @ 3.30pm
MINUTES
Present: Alan Markey (HT), Gillian Forbes, (DHT), Abigail Davies (Chairperson), Jodie Paterson-Gray and Hannah Davidson.
Welcome
            Mr Markey welcomed everyone.
Apologies and matters arising
            Zoe (treasurer)
Miss Forbes to alter email group and share with others to ensure all relevant people receive email.
Head Teacher's updates
House Logo Competition
Further to last year's competition of pupils choosing names for the House System in school, this year's pupil involvement/choice was for logos to be designed for the houses Duthie, Westburn, Seaton and Hazlehead.  Mr Markey has met with the Pupil Council who made their decisions regarding favourite choices.  These were then presented to the Parent Council today, who then narrowed the choice down further, with their favoured options.  Next step is for school staff to have a voice/vote on the best designs, before winner(s) being announced.
Parent Council Membership/Recruitment Drive
Due to various circumstances, we have lost a few members of the Parent Council.  We need more members for it to operate and function well in order that it represents the parent forum as best it can, reflecting the diversity of the school community.  Various "recruitment events" were discussed.  Further information to be given out next week to parents/carers/children.
Treasurer update
No updates – balance and spending, etc, as before.
PTA update
            Jodie would like a list of parents/carers names, numbers and email addresses to be collated for approaching for support re fairs/other fundraising events.  Again, letter and further information to be given out next week.
Chair's Community Update
      No update.
AOCB
            N/A
Date and Time of next meeting
To be confirmed